Asbestos Standard Evidence & Control Measures
Did you know?
We are the only asbestos removal company to solely specialise in claims led works?

That we cover the whole of mainland UK?

That we deal with over 13000 + asbestos related instructions per year?

That we offer a range of services from asbestos training and sampling through to removal and encapsulation?

That all our domestic works are carried out by directly employed staff?

That if you have a problem you can call our directors for an immediate response?
Working Standards
• We work to standards and control measures higher than those set out by the HSE?
• We take photographs of initial site attendance, site set up and completed works in order to prove the standard of controls we have put in place?
• Did you know that we use photographic evidence boards on site in order to prove control measures have been implemented?
Site Audits
Did you know?
• We desk top audit 50% of all jobs?
• We carry out site audits on 20% of all sites?
• We instruct an external auditor on 5% of our works?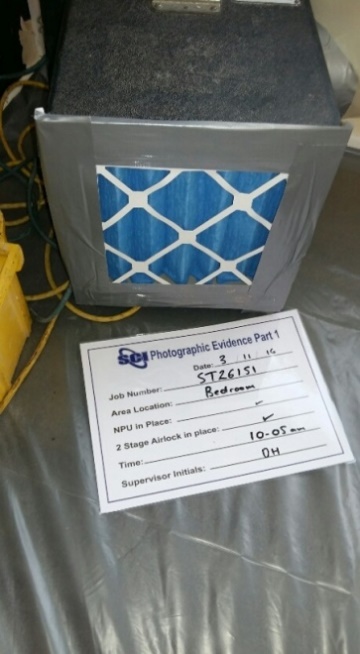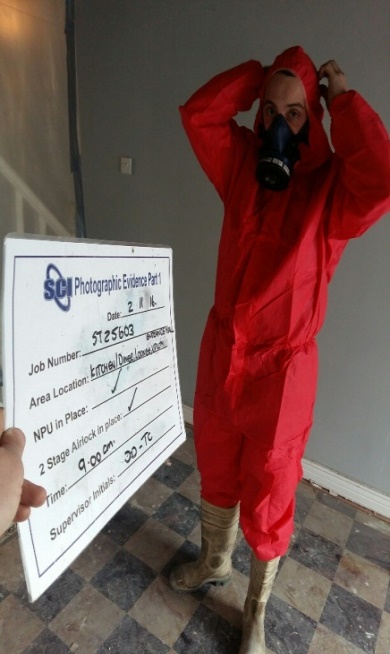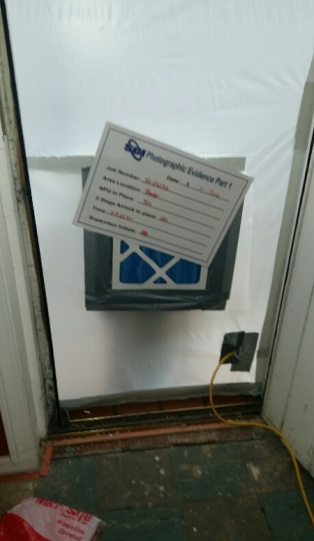 Standard Control Measures on Asbestos Removal Projects
Controlled Entry Point

H-Type Vacuums

Negative Pressure Unit

1000 Gauge polythene and 3inch PCL tape in order to form an air tight enclosure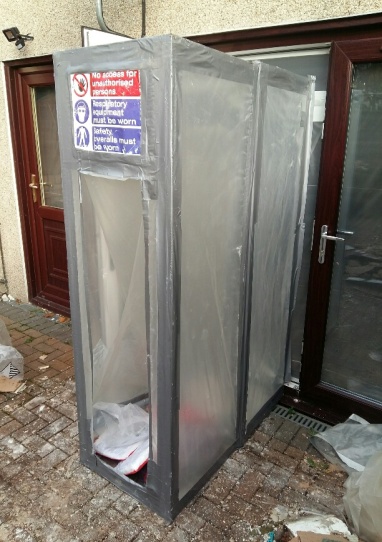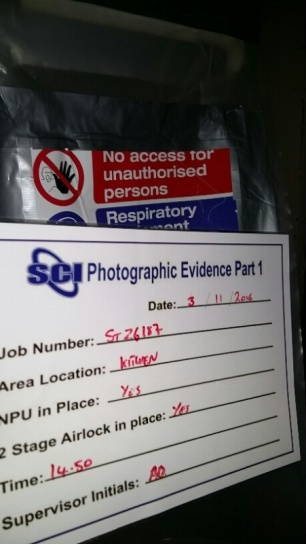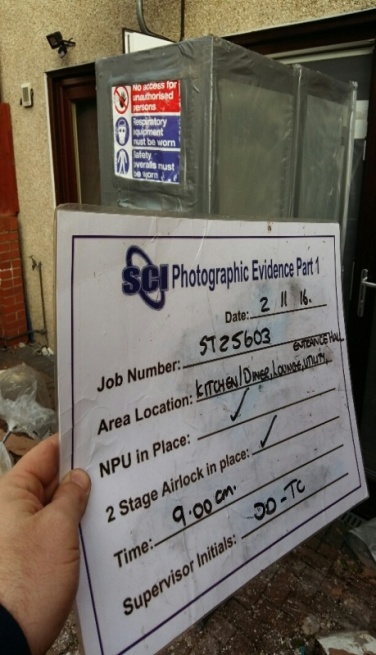 SCI Asbestos Complaint Protocol
Complaints of Damage:
Initial response within 4 hours

Evidence investigated

Formalised reply 48 hours based on evidence gained from site
Complaint of Dust and Debris:
Escalated to operations director with immediate effect

Response within 1 hour

Site attendance within 24 hours (less wherever possible)

Pictures taken on arrival

Swab tests undertaken

Dust debris cleaned regardless of fault

Air test to follow if required by client

Investigated by SCI